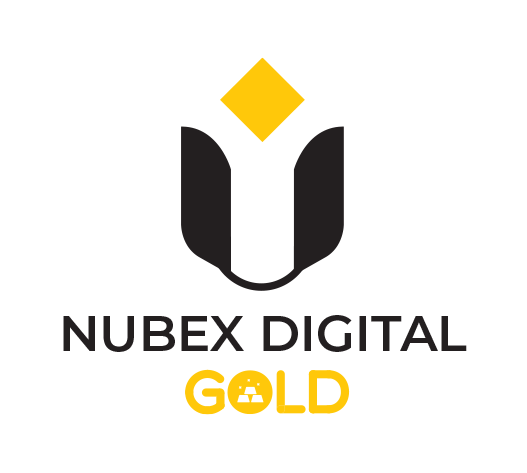 Read this Product Disclosure Sheet before you decide to take the Nubex Digital Gold Account product. Be sure to also read the Terms and Conditions of the product. Seek clarification from us if you do not understand any part of this document or the general terms.
THE PRODUCT
1.
Nubex Digital Gold is a Shariah compliant digital gold product which offers small size gold for customer to buy and sell back with the actual physical gold which is stored in a well established security vault in Malaysia
2.
Nubex Digital Gold provides live gold price for customer to buy and sell.
3.
Customer would be able to request for a physical gold in minted gold bar form by paying necessary fulfillment cost.
4.
Parties involved in the Gold transaction:

a)

As Buyer

- The customer purchases the gold from the Nubex Digital Gold
b)

As Seller

- The customer sells the gold to the Nubex Digital Gold




Ace Capital Growth Sdn Bhd (The Company)

a)

As Seller

- The Company sells the gold to the customer.
b)

As Buyer

- The Company buys back the gold from the customer.
c)

As Custodian

- The company as Nubex Digital Gold customer's representative to custody the gold that being purchase by the customer.




As Gold Supplier


The company procure 999.9% LBMA accredited Gold Bars for sale via Nubex Digital Gold.
ELIGIBILITY

Individual/Malaysian 18-year old and above (Malaysian and non-Malaysian)


PRODUCT SPECIFICATION
| | |
| --- | --- |
| Items | Description |
| Initial Purchase | 0.1 gram |
| Subsequent Purchase | 0.1 gram |
| Minimum Balance | 0.1 gram |
| Gold Purity | 999.9% |
| Currency | Ringgit Malaysia (MYR) |
| Method of Purchase & Sell | Buy and sell can be performed in Nubex Digital Gold |
| Physical Gold Denomination (Fulfillment) | 0.5 gram, 1 gram, 2.5 gram, 5 gram, 10 gram, 50gram, 100 gram, 1 Dinar (4.25 gram), 5 Dinar (21.25 gram) |
| Transaction Hour | 8.30am to 11.59pm Monday to Sunday, including national public holidays in accordance to Federal Territory calendar |
| Statement/History | By Monthly |
FEES AND CHARGES
1.

Storage Fees

| | |
| --- | --- |
| a) | Storage fee is 1% per annum based on your daily gold holding. The storage fee will be accrued daily and debited from the account monthly at the end of the month or MYR1.00 equivalent in gram subject to whichever is higher or upon closure of account. For account closure, the storage fee would be calculated on a pro-rata basis. |
| b) | This storage fee is calculated at such rate and subject to such minimum charges per month, as may be determine from time to time. ACE will notify you by posting on the Platform by at least five (5) business days prior to the effective date of change. |

2.

Payment Cost

: MYR1.20 per transaction for (FPX) only for successful transaction.

3.

Physical Gold Fulfilment Cost :



Making Charges


Denomination
(Gram)
Making Charges/pc
(MYR)
0.5
68.00
1
76.00
2.5
94.00
4.25
126.00
5
133.00
10
184.00
21.25
304.00
50
450.00
100
760.00




Courier Charges:




| | | |
| --- | --- | --- |
| Courier Charges | Cost | Packing Limit |
| WM/EM | MYR15.00 per parcel | 30pcs/100g |


Note:


a)
You can pick up a physical gold bar through Nubex branch or have it delivered to your doorstep

| | |
| --- | --- |
| Nubex's Branch: | 28, Jalan Apollo U5/189, Bandar Pinggiran Subang, 40150 Shah Alam, Selangor (03-2935 9456) |

b)
The fulfilment fee is referring to Making Charges: Premium/Pcs + Handling Charges/Pcs + Insurance/Pcs;
c)
There will be packaging and shipment cost charge once only if you are using courier;
d)
ACE reserves the right to revise the fulfilment cost from time to time without prior notice. The changes will base on the charges imposed by the vendor and service providers;
e)
Maximum for physical gold fulfilment of minted gold bar is 100 gram or maximum 30 pieces each time for each parcel;
f)
It applied to both West Malaysia and East Malaysia, delivery is available in Malaysia only
For illustration physical gold fulfilment only.
Scenario
Calculation
Total Customer Pay through Self-Pick up
Total Customer to Pay through Courier
Making Charges
Packaging Shipment
2 grams of physical gold (same denomination - 1 gram)
MYR 76.00 x 2 pcs
MYR 15.00
MYR 152.00
MYR 167.00
100 grams of physical gold (multiple denomination)
50 gram - MYR 450.00 x 1 pcs
10 gram - MYR 184.00 x 3 pcs
5 gram - MYR 133.00 x 4 pcs
MYR 15.00
MYR 1534.00
MYR 1549.00
Note:
The price displayed is includes Making Charges, Courier, Takaful/Insurance
CONTACT US
Contact Number: + (60) 3 2935 9456
WhatsApp Number: + (60) 3 2935 9456
(9 AM - 6 PM Malaysia Standard Time zone)
Email:
[email protected]